About Sam Weren
Sam Weren is a lottery analyst and author based in the UK. He uses his expertise to help lottery companies around the world.
Lottery Guru
Sam's first steps in the lottery industry were big ones: he published two popular books on playing the lottery, excerpts from which were published in national newspapers.
The popularity of Sam's books led to him being commissioned by various regional and national newspapers to write articles about playing the lottery, including a regular column as the Daily Mail's 'Lottery Guru'.
That was followed by appearances on the National Lottery's BBC television show, in which he offered tips based on number strategies, statistics and numerology.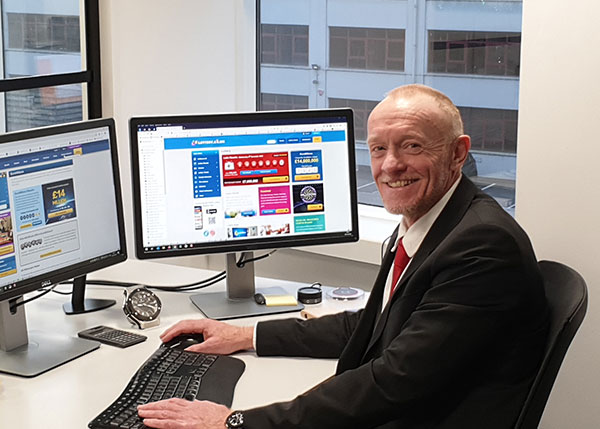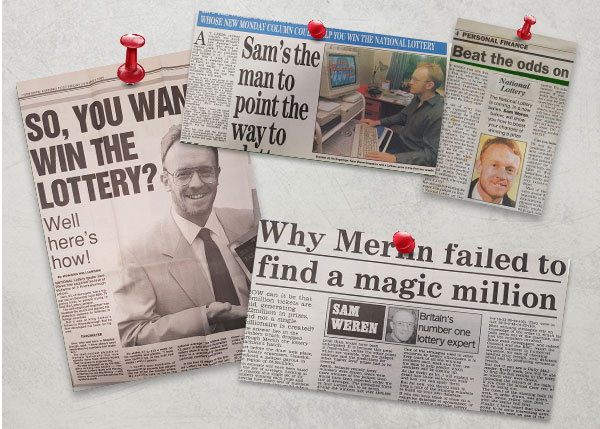 Sam's Early Years
Sam was born in 1962 and was originally from Great Ayton in North Yorkshire. He attended Stokesley Comprehensive and went on to study maths at Heriot-Watt University.
His love of numbers led him to become a lottery analyst and he started by publishing The National Lottery Book: Winning Strategies in 1994.
Another publication, Playing Lotteries for the Big Money, proved to be incredibly popular and was serialised in The Sunday Times.
Worldwide Reach
Sam's work in the lottery industry has reached millions of people through leading news sources and the world's biggest and most popular lottery websites.